General

🖤 What products or services does RCS provide?
Taobao purchasing
Cosplay wigs, costumes & shoes
Cosplay accessories and contact lenses
Cosplay props

🖤 Where is RCS located at?

RCS is an online-based shop in Malaysia and we do not have a physical outlet. We ship mainly to Malaysia and Singapore, but we do ship internationally as well. Items listed under the 'Ready Stock Area' section and all contact lenses can only be purchased by local Malaysians.

🖤 Is RCS a reliable and trusted seller?

We're a small personal online shop that has been around since 2013! Feel free to click on the below links to read our customer feedbacks. [Album 1] [Album 2] [Album 3]

🖤 Does RCS attend conventions and events?

Yes we do! We have attended quite a few over the years, and we're looking forward to booth again in the future. You may email - [email protected] for booth or event invites.


Purchase

🖤 What is 'First Choice' and 'Second Choice'?

In simple terms, 'First Choice' is for a higher budget, while 'Second Choice' is for lower budget. And with the difference in price, comes the difference in quality, originality and workmanship.

🖤 How do I check for the sizes?

We will normally attach a size chart in the photos or description, but if we didn't, please send a message to our customer service and we'll assist from there.

🖤 How do I place an order?
Via Website Checkout - You may checkout and transfer your payment directly through our website. If your item happens to be unavailable or out of stock, we'll email you regarding it and refund you the payment.
Via Socials (Facebook, Instagram) - Let us know what you'd like to order and we'll let you know the item total along with our payment methods. For this choice, you won't need to pay for postage until your order is ready.

🖤 What payment methods are available?

We accept bank transfers for local customers, and Paypal/TransferWise for international customers. Additional fees will be charged for international customers depending on which platform you choose to pay with, typically Paypal will charge more.

🖤 How does the ordering process go?

Do note that RCS is a dropshipper, so we do not have any stock on hand and source items from multiple suppliers. When you place your order, we will process it and our suppliers will send your order to our warehouse. Once your order is ready at our warehouse, we'll be able to pack it up and calculate the shipping fee.
We will refund any extra shipping fee that you may have paid, or request for more if it was lacking. An extra note that we do not accept refund/returns once your order has been placed.

🖤 Can you teach me how to take my measurements?

Sure thing! Please refer to the photos below for body measurements and foot measurements -

Please also note that we'll need your measurements in cm! All measurements in our size charts are also listed in cm unless stated otherwise.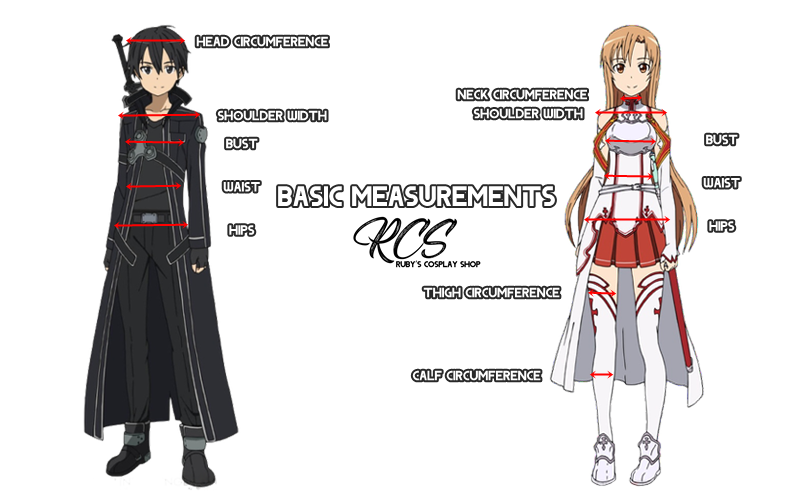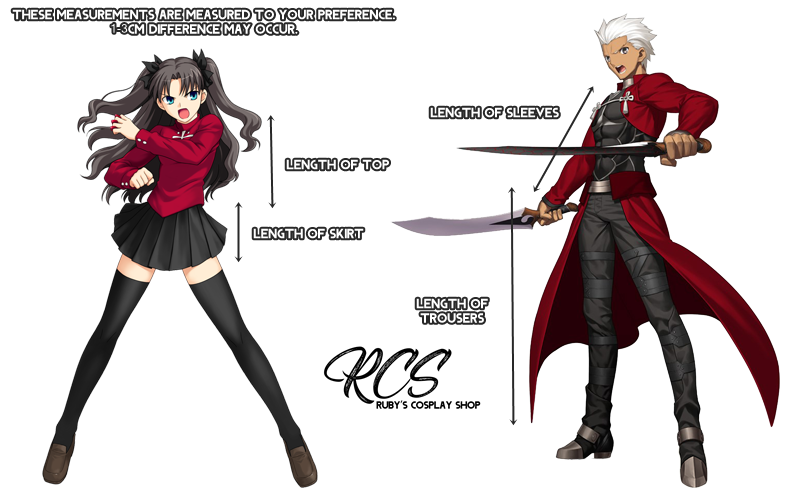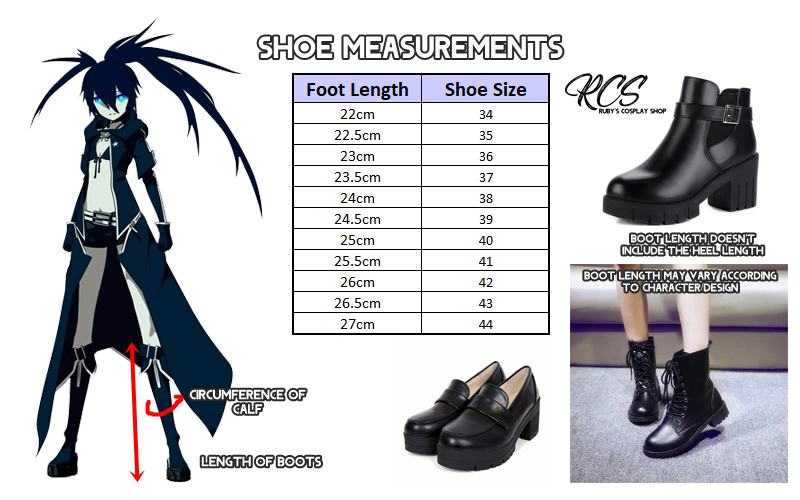 Shipping
🖤 How long does it take for my order to arrive?

If your item is in stock, it will be able to reach our warehouse in 2-5 working days. If your item is pre-order, the waiting time varies accordingly. Please check with us before ordering to avoid disappointments.
Air freight will take less time to reach you, but its more expensive, while ocean freight will take a longer time to reach you but generally costs less.

🖤 How much will shipping cost?

Shipping rates will vary from time to time. If you're an international customer, it is advisable to have a separate budget for the shipping fee itself as international shipping fees are very expensive. We won't be able to provide international customers with an estimated shipping because we will need to receive the items at our warehouse, pack it up and measure the box size before we can provide the accurate amount.

Check RCS' shipping rates here - https://drive.google.com/drive/folders/11K5bMEYQKcGENXSEk2rtmEZNtlWiHIXD?usp=sharing

We will constantly update our Drive with our latest shipping rates. Please also read the disclaimer for more information.

🖤 How will the shipping fee be calculated?

Air freights are calculated according to the true weight of your products, while ocean freights are calculated according to the size of your package. Please note that the shipping fee charged on our website is only an estimation and is not set in stone. If your order happens to be heavier or lighter, surcharges or refunds are applicable.
If you're an international customer, we will be using DHL/FedEx/UPS/TNT and the other large courier companies who ship worldwide. All of them normally calculates via volumetric weight.

🖤 What is volumetric calculation?

Volumetric calculation is basically the Height x Width x Length divide by 5000 = Volumetric Weight.

DHL's Calculator - https://www.dhl.com.hk/en/tools/volumetric_weight_express.html


🖤 I don't see a shipping choice for my country during checkout, what do I do?

Kindly send us a message for our customer service to further assist you.
After-Sales

🖤 I've changed my mind, I'd like to cancel my order please.

Return or refund is not allowed once your order has been placed. Please double, triple confirm before placing your order. If we have not processed your order, refund is allowed. If your order has been processed, we won't be able to return or refund.
🖤 The postage fee has exceeded my expectations, can I ask for a refund?

No. Your item would have already reached our warehouse. We do not have a deadline for you to pay shipping, so you may take your time with saving up. Otherwise, kindly refrain from ordering from us.
🖤 I've received my parcel! Thank you so much! What social media accounts do I tag you in?

Please tag us @Ruby's Cosplay Shop (Facebook), and @rubynocos (Instagram)! We really love seeing your cosplays, and it motivates us to continue giving our best, so please don't hesitate!

🖤 What do I do if something is missing? Or if something is left out from the order?

If you are ordering from Taobao, please let us know what you're missing and we'll help you contact the respective sellers for an explanation. If it happens to be a mistake cause from their side, the seller will be able to send it to us again, but the shipping from our warehouse to your location must be bared by the customer themselves.

If you are ordering from us, we will double check and then let you know if it's our mistake. If it is, we will resend the items to you.

🖤 Something is broken when it came in the mail, what do I do?

Unfortunately RCS will not be responsible for any shipping delays, damages or loss caused by the courier service. When receiving a package and you notice openings or holes in the box, make sure you question the delivery man immediately! Do not sign for the package and opt for action immediately with the respective courier service's hotline.
Having been in the business for some time, we would like to sincerely thank every single one of our customers for understanding our terms and conditions and for complying with them. As dropshippers, there are a lot of things outside of our control (ex: shipping charges, shipping duration, courier management, etc).
Thank you for trusting RCS! We look forward to seeing your cosplays ♥