Available in S, M, L, XL Sizes.
Including - Cape, Top, Waist Accessory, Belt, Vest Straps, Vest, Cap, Bowtie, Cape Accessory, Windmill Pin, Pants, Leggings and Flower Accessory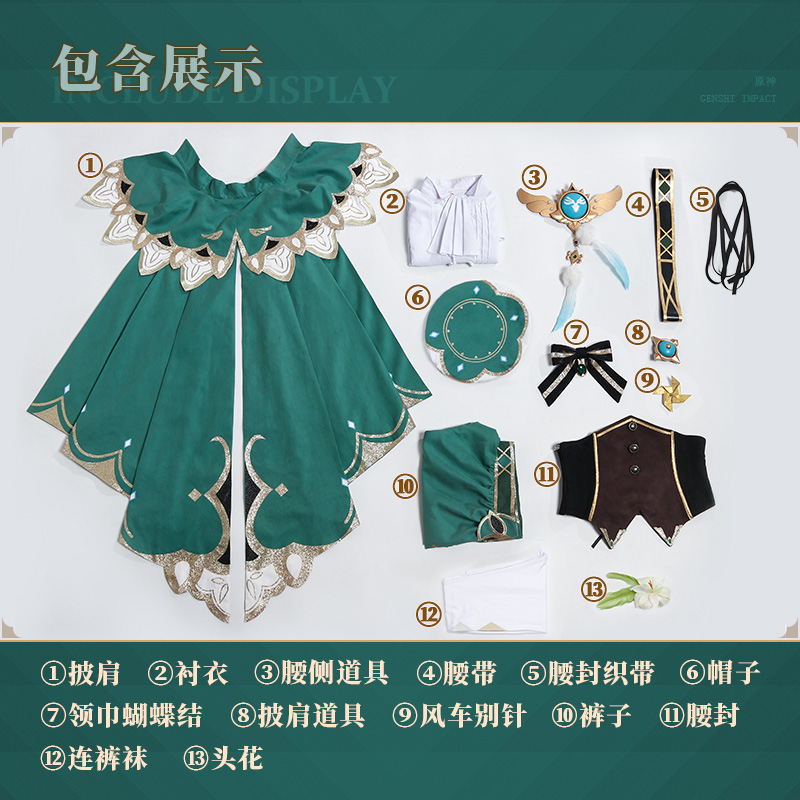 *For help with measurements and other questions, please refer to our FAQ [here]
*This item is sent from China. Please select air or ocean freight during checkout. Shipping fees listed are an estimate, if you happen to pay extra, we'll credit it to your account if there's any balance. If the weight has exceeded the estimation, you will be asked to top-up for the shipping.